Vandana Packaging Pvt. Ltd. is a leading packaging and manufacturing company with quality, consistency, reasonable pricing, prompt and effective product, and services in Meerut. Our company was established in 1996 and founded by Mr. Nishkam Goel and Mr. Ashish Goel with 100% Ownership.  We are offering our packaging service to sectors like; Tea, Rice, Salt, Atta Foods, Pharmaceuticals, Chemicals, Shampoo, detergents, Processed Foods, Milk products, Biscuits, Namkeen, machine parts, electrical parts, oil, etc.
Vandana Packaging Pvt. Ltd. has the capacity to manufacture 3,00,000 boxes per day with 5 Ply Fully Automatic Board Plant imported from HSIEH HSU Taiwan & Korea by standing tall in around 1.30 Lac sq. ft. of earth space. We at Vandana Packaging Pvt. Ltd. are pioneers and trusted manufacturers specializing in the design and production of strong heavy-duty sheets with fully automatic Two Colour Flexo Printer, Slotter with Die Cutter & Auto Sheet Stacker from TCY, Taiwan with the production capacity of  3 Lac boxes per day. For the past two decades, we have been supplying our products and services to world-class manufacturers and exporters of reputed companies to their entire satisfaction.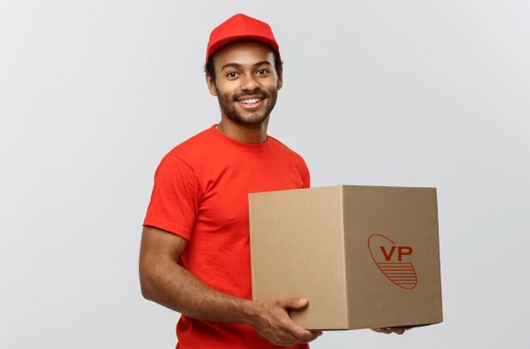 Vandana Packaging Pvt. Ltd. has been servicing the Indian packaging industry for more than 20 years to meet quality standards ISO 9001: 2015. We are a certified SEDEX Member of the packaging manufacturing unit to understand all aspects of the packaging industry like health and safety, labor standards, environment, and business ethics to long-proven customer care and quality assurance program that meets the highest industry standards.
Our well-trained, experienced, and qualified employees are ready to provide you with the best services with a cost-effective solution that suits your products and get your products to the marketplace in the same condition that they left the production line. At Vandana Packaging Pvt. Ltd., our team prides itself in our personalized follow-ups by delivering after-sales service. At Vandana Packaging Pvt. Ltd., our sales executives are responsible for your packaging project from inception through to delivery with SGP Audit and also check Supplier Guiding Principles to ensure you receive the best packaging solution to meet your needs and requirements.
At Vandana Packaging Pvt. Ltd., we provide a positive and happy work environment for a pleasant transaction to our customers. Our quality control team is committed to a continuous quality improvement philosophy to ensure the transparency and success of our company in the packaging industry. Our team is passionate about what we do and it shows in our relationships with our clients and dealers. No matter, whether we have the smallest order or large order, our dedicated team members are committed to delivering First Class Friendly service all the way.
Vandana Packaging Pvt. Ltd. is known for constantly providing excellent service and the highest quality boxes. We are working on this philosophy that has not only earned us great respect from our customers but from our competitors as well. We have a great team of experts with excellent quality control procedures on our products by converting raw material to finished cartons and boxes combined with timely deliveries. Vandana Packaging Pvt. Ltd. is known for building businesses to provide the highest level of service putting the customer first no matter what the challenge to us.